With all the bickering and fighting everywhere, sometimes it's hard to believe that people can still show genuine concern for others. So, I searched the Internet for random acts of kindness and ended up with a warm feeling somewhere inside my chest (as well as some salty liquid in my eyes at times).  Before I share some of the stories from my search, allow me to take a cue from Princess Poppy and Branch (Trolls) and say: "Kindness is inside of ALL of us.  Sometimes we just need someone to help us find it."  
1) For 19 years, farmer Pak Sadiman planted trees across 10 hectares of land to save his village from drought. The 65-year-old Sadiman bought seedlings with his own money, and walked up and down his beloved hill. He did all the work alone because the villagers did not believe in his vision. Sadiman vows to plant more trees as long as he is physically able to do so. 
2) Roderick Mathis isn't Santa Clause, but in December he gave his classmates with special needs their own Vans sneakers. When his classmates told Mathis they liked his shoes, he promised to get them some. 
3) An elderly man was shoveling his driveway when he had a cardiac arrest. These Wisconsin firefighters came to his aid twice: bringing him to the hospital AND returning to his home to shovel his driveway. 
4) More than 40 train commuters at the Stirling Station in Australia worked together to free a man trapped between the train and the platform. The man's leg got stuck as he was stepping onto the train.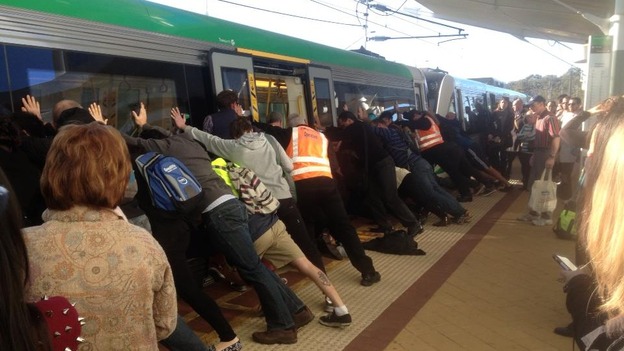 5) Jacqueline Nytepi Kiplimo from Kenya helps a disabled Chinese runner from the 10 km. to the 38 km. mark, grabbing bottles for him to keep him hydrated. Kiplimo finished second in the race, but this picture sure wins her a medal in kindness.
6) Officer Jose Flores went to Lowe's Home Improvement store in El Paso after the staff called police to assist in transporting a homeless man to an open shelter.  The man was inside the store to keep warm and the staff had raised money to get him food. Since the man did not have any shoes, Officer Flores bought him a pair of boots, socks, and gloves some before they left.
7) Fearing death, Alex Assali fled Damascus in 2007 and started a new life in Germany. To "pay back German people" for giving him asylum, Assali sets up a small table outside Berlin's Alexanderplatz station and hands out hot food to about 100 homeless people in the area. 
8) Chandler Self was leading the BMW Dallas Marathon when her legs started to buckle at the 21/2 mile of the relay race. Luckily, high school senior Ariana Luterman was there to help her. Luterman told Self "I'm going to be your pacer. We're going to get you that win." When Self's legs collapsed from under her a few feet from the finish line, Luterman helped her get up – and cross the finish line.
9) When Melanie Bailey saw fellow runner Danielle LeNoue on the ground and sobbing in pain, Bailey asked LeNoue to hop on her back so they could finish the Eastern Dakota Conference's Cross County Championship.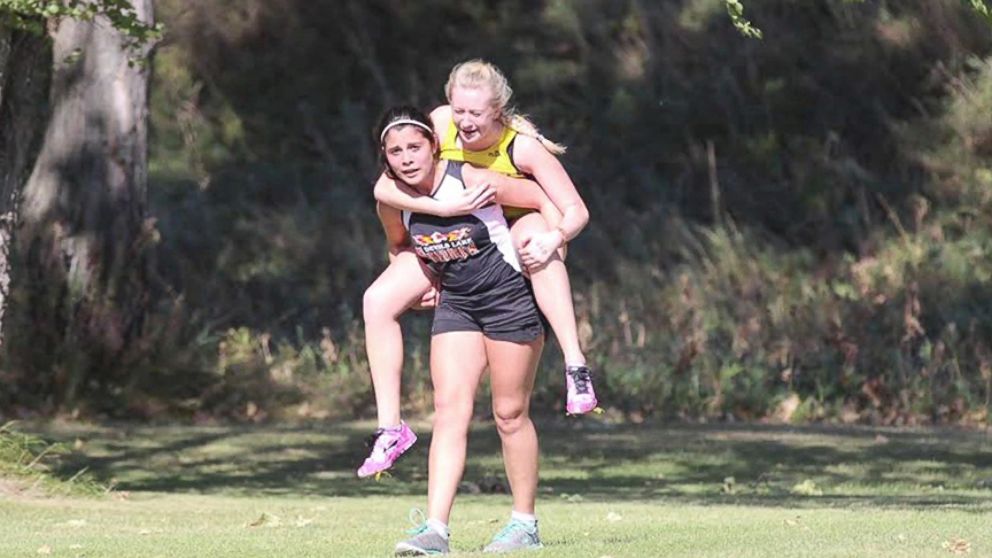 10) Najih Shaker Al-Baldawi hugged an ISIS bomber just before the latter entered Sayyed Mohammad Shrine and detonated his explosives. Al-Baldawi's selfless act saved hundreds of lives that day. 
11) Jahmal Cole sent this Tweet on a Friday night because his inbox was full of requests from his elderly neighbors. Guess how many people showed up to help him – A HUNDRED AND TWENTY!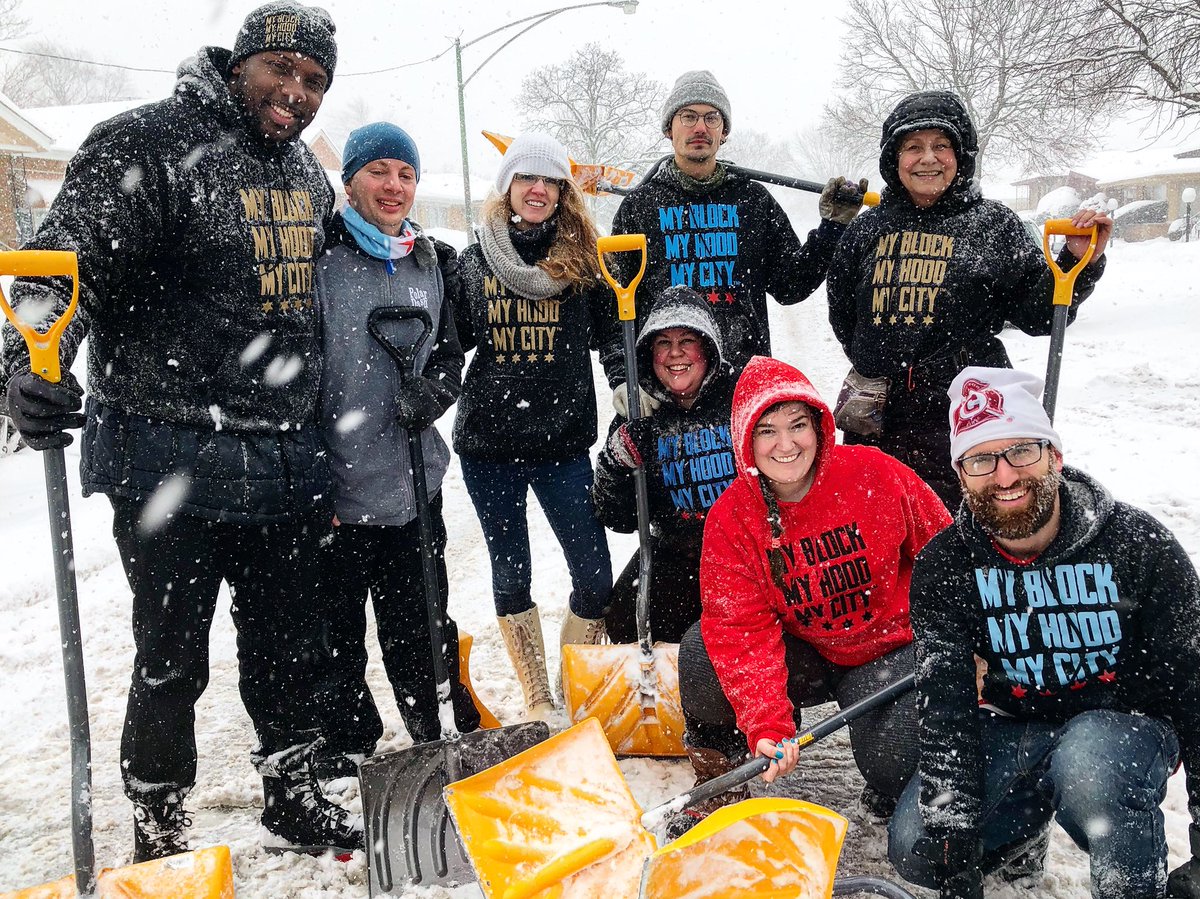 12) Hillary Park is the owner of Happy BiBim Bap House, the popular and only traditional Korean restaurant in Salem, Oregon. But at 2:30 pm on Mondays, Park and her family close their successful store to prepare food for the homeless community under the Marion Street Bridge.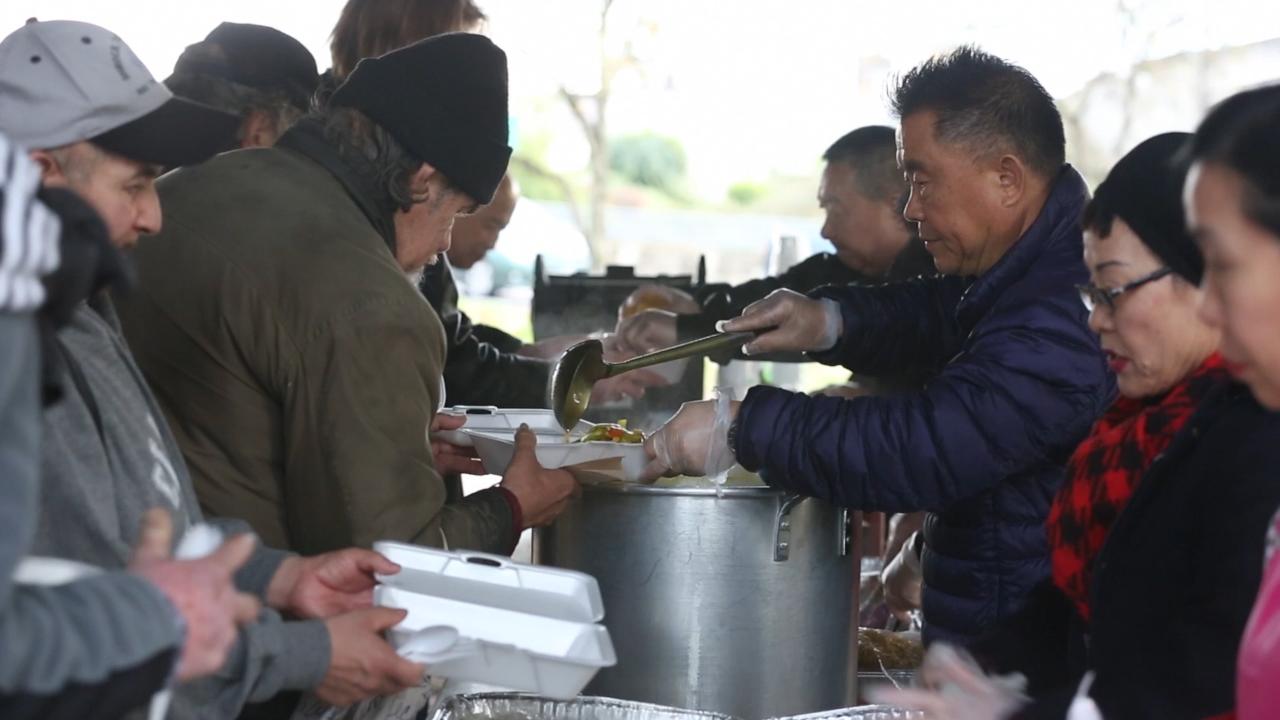 13) Nasir Sobhani used to spend his time getting high on cocaine. Now, he spends it cutting hair for homeless people in Melbourne. He's earned the nickname "The Streets Barber" and says cutting hair is his new "high." 
14) An 8th grade teacher had a "giving tree" in her class, from where she and her kids took off an angel = a little girl who wanted a bike and clothes. Her kids agreed to bring in $2 each so they could get some clothes because they couldn't afford a bike. The next morning, one of the kids came in with this.
15) David Deutchman was an international marketing executive and a guest lecturer at universities. Now, he is more popularly known as "ICU Grandpa" at Children's Healthcare of Atlanta. Deutchman cradles babies at Children's pediatric and neonatal ICUs twice a week and helping parents cope.